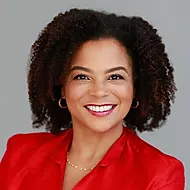 GuyLaine Charles
Charles Law PLLC was founded and is managed by GuyLaine Charles, a practical lawyer with deep experience in the financial industry and in managing, negotiating, and documenting diverse transactions. Having begun her career in private practice at Debevoise & Plimpton in New York, and most recently being a partner at a derivatives and commodities law boutique, GuyLaine has both the big law and boutique law firm experience. In addition, GuyLaine has spent time in law firms in Canada and represents clients across North America. GuyLaine is known for her pragmatic advice and hands on approach. She takes pride in knowing her clients, understanding their needs, and ensuring that they are consistently met, if not exceeded.
GuyLaine has presented on derivatives and ethical matters for clients, financial institutions, as well as industry associations, including the International Swaps and Derivatives Association, the International Energy Credit Association, the Practical Law Institute, the National Association of Women Owned Law Firms, the New York City Bar Association, the American Bar Association and Morgan Stanley. GuyLaine has been a guest lecturer in a class on International Finance at the American University Washington College of Law School, the University of Pennsylvania Law School, and Georgetown Law. GuyLaine also teaches yearly courses on "Energy Derivatives and the ISDA Documentation" and "NAESB
Negotiations" at the Oak Leaf Energy Training institute.
GuyLaine is a member of the Law Society of Ontario and the New York Bar. She is fluent in French.
GuyLaine can be reached at 929.446.0935 or guylaine@charleslawpllc.com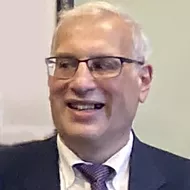 Joseph A. Heyison
Joseph A. Heyison is Of Counsel to Charles Law PLLC. Joe's financial services and securities experience covers all areas of master agreement practice, broker-dealer and FCM customer and trading documentation, securities and banking regulation, structured finance and international tax. He has also been general counsel of renewable energy and venture capital firms. He was most recently Executive Director and Associate General Counsel at Daiwa Capital Markets America Inc.
Joe takes pride in developing cost-effective solutions to complex legal problems. He graduated from the University of Pennsylvania Law School and Princeton University.
Joe can be reached at 929.446.0937 or joe@charleslawpllc.com.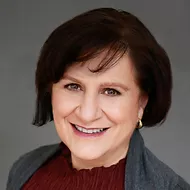 Maria Castle
Maria Castle is the office manager and paralegal at Charles Law PLLC. Maria was educated in London, England and has been an office administrator, legal assistant and paralegal for over twenty years. Maria has worked in many areas of law but specialized in corporate law. She has participated in numerous transactions which have included domestic and international closings. Maria's knowledge comes from working with both small and large law firms in England, Canada and the US. She most recently worked at Torys LLP.
Maria can be reached at 929.446.0936 or castle@charleslawpllc.com.
Our flexible, scalable model gives us the opportunity to meet our clients' needs in an efficient and practical manner. Our roster of independent consultants, which is constantly growing, allows us to provide our clients with custom-tailored solutions.
Our team includes:
A former transactional lawyer in a support role now as a paralegal with over 25 years of experience as both a senior associate at a major law firm and senior in house counsel at various large corporations. Her experience covers many areas including structured finance, loan and security agreements, and physical and financial trading agreements.

A senior attorney with nearly twenty years of experience structuring and negotiating complex international financial instruments and counterparty arrangements as well as providing regulatory and collateral management oversight and advice in the financial services, capital markets, and investment banking industries. He has worked with or advised global bulge bracket financial institutions and large corporate entities, as well as middle-market and start-up ventures in developed and emerging markets.

A former partner in the New York office of a major Canadian law firm with experience in a wide spectrum of financing transactions, including loans, asset-backed securitizations, currency and interest rate swaps, defeasance structures and other structured finance products. Prior to joining the Canadian firm, She practiced for more than two decades at a major New York-based international law firm in both their New York and Paris offices and at a boutique securitization and structured finance firm.

An in-house lawyer at bulge bracket financial institutions and outside counsel at large and boutique law firms. She has advised a variety of clients on a broad range of risk management and cross-border legal issues, including the structuring and negotiation of a wide range of derivatives and bank financing transactions. She has assisted in the implementation of global regulatory reforms and developed agreement templates, negotiation guides and process improvements.